Over 10 Years Experienced Locksmith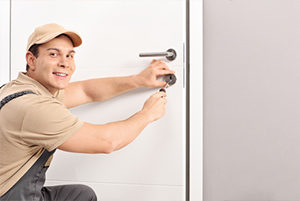 Residential Locksmith Service
Searching for an experienced and reliable locksmith? For professional and prompt residential locksmith service, trust our crew for the job. We offer wide residential locksmith services, and we have experience with any type of residential locking systems in Florida.
Apart from traditional locks at your home, we can professionally install and service:
Keypad locks
Home keyless entry devices
Biometric access systems
Electric door locks
Electromagnetic security systems
And much more!
Commercial Locksmith Service
For many years, commercial enterprises such as hospitals, institutional buildings, government facilities, police stations, condominiums, shopping malls, and hotels have relied on Ben's 24 Hour Locksmith services. Whatever your commercial lock system needs may be, you can count on us for completely customized solutions.
In the commercial properties, we can professionally install and service:
Barrier Free Systems
Magnetic Locks
Biometric Access Systems
Panic Alarms
Access Controls
Security Door Locks
Automatic Doors
And much more!
24-Hour Emergency Locksmith Service
Ben's 24 Hour Locksmith knows that emergencies can happen at the most inconvenient times. That's why we are committed to providing you with the most professional and convenient locksmith services in Florida. Ben's technicians are experienced and fully trained to handle any residential or commercial security system or locksmith emergency. We offer 24-hour emergency service at affordable rates. We are dedicated to pleasing our clients in Florida and throughout the surrounding area. So what are you waiting for? Call us today at 954 580-3646
Ben's 24 HR Locksmith: A trusted locksmith in South Florida since 2007.
Follow us on Facebook.